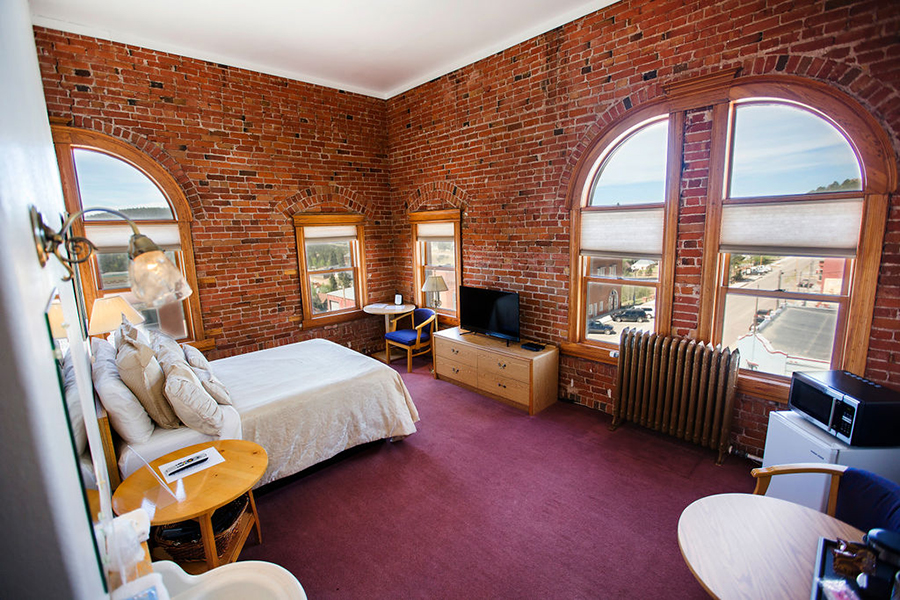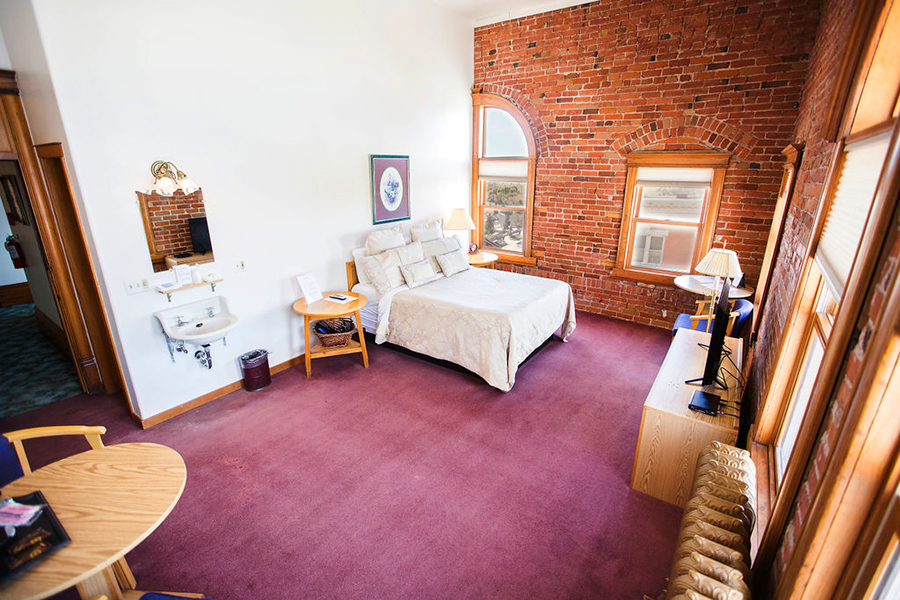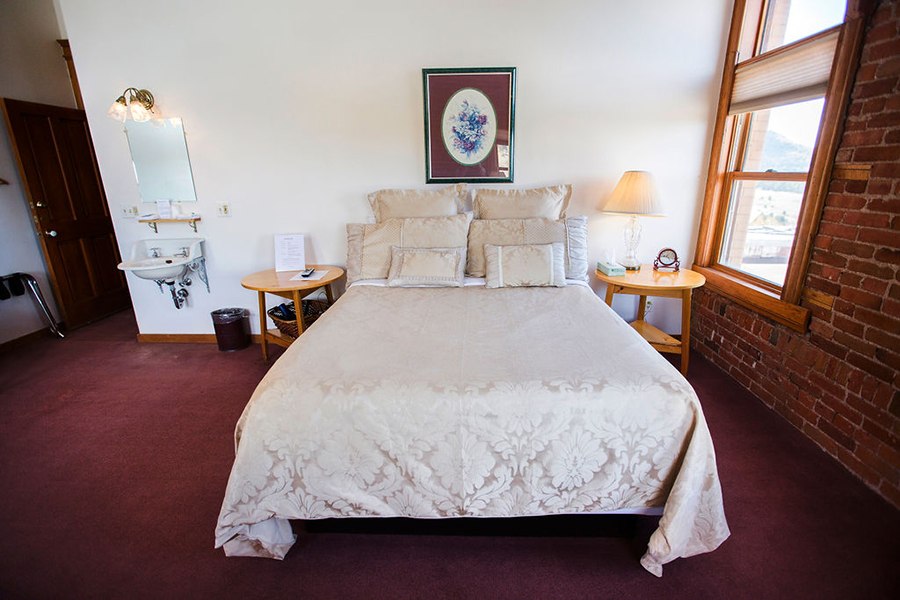 Our premium corner single king rooms designed to perfectly complement the stunning views of the Colorado Rocky Mountains, our premium guest rooms offer ample space, unparalleled comfort and plenty of Victorian charm. Guests enjoy floods of natural light, exceptional quiet, five-star service, and daily housekeeping services. Our premium corner single king rooms sit on the uppermost fourth floor. Extra spacious with vaulted ceilings, historic brick arched windows, and a king bed rounds out your comfort-filled, beautifully decorated suite. There are facilities in each room which include a sink, bathtub & shower. Large screen HDTV with DirecTV and free Wi-Fi, as well as, Individual Coffee and tea service are all stocked for you. Beautiful views of the historic town Victor and the backdrop of the rugged Rocky Mountains fill wood framed windows in this lovely, lofty building. These rooms fill quickly – so book Today.

Our amenities include: DirecTV, free WiFi, private in suite bathroom & shower, mini-fridge/microwave, coffee, and room service. * Not all rooms have clawfoot tubs. Please request 406

Group and weekly rates available.
This is a Non Smoking Room.
We do not allow pets.
Normal occupancy of 2 guests but can accommodate 3rd guest with a roll away.
Your single room includes:
Free WiFi and Cable TV

Private Bath



Mini Fridge and Microwave

---
In-Room Coffee
Hair Dryer
Optional Roll-Away Bed
Guests who book directly with us enjoy the lowest rates possible. Call, email or use our online reservation portal to contact us to book your stay with us. For special events, large groups or holiday pricing, please contact us for custom, group or seven-day rates.
---